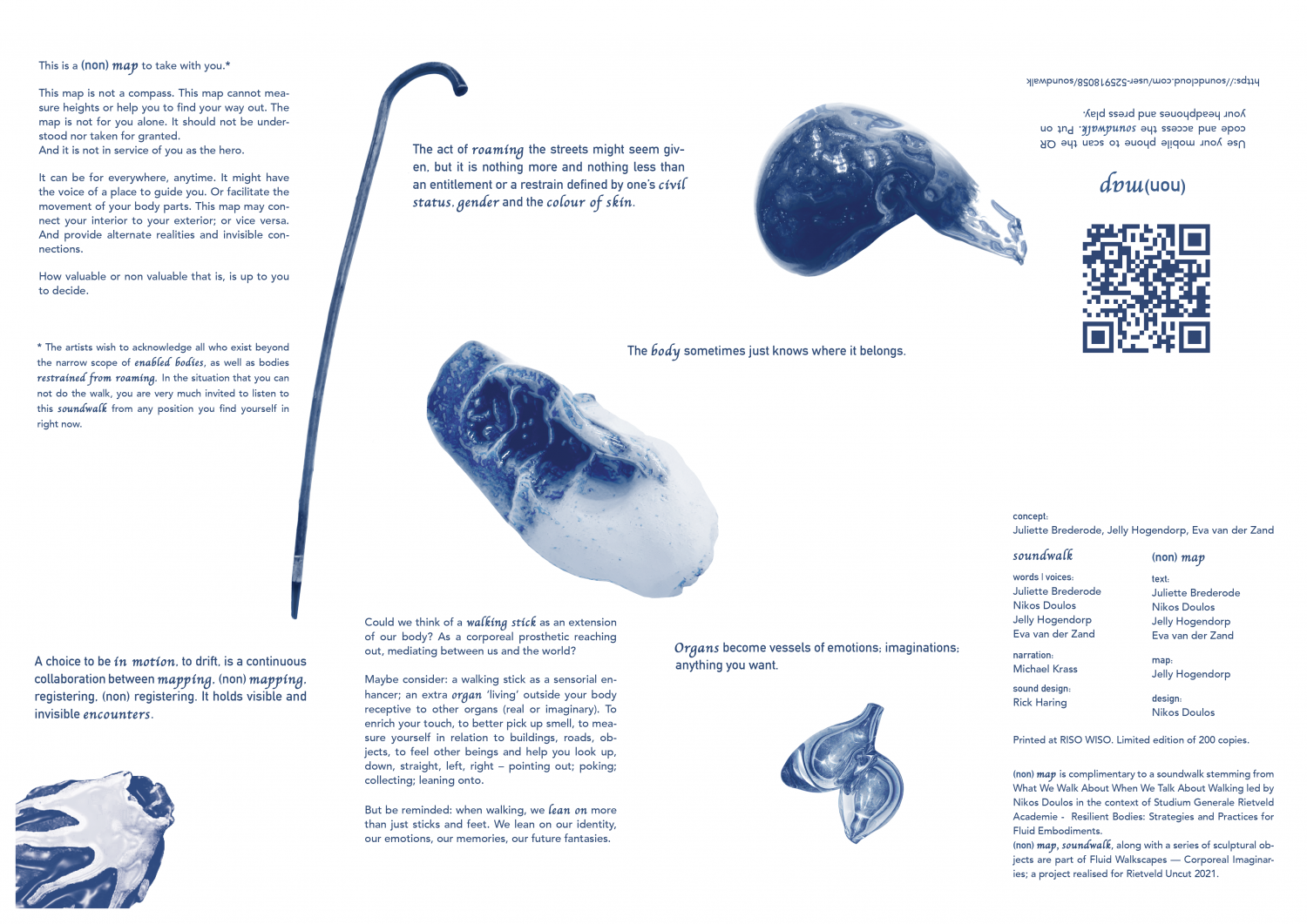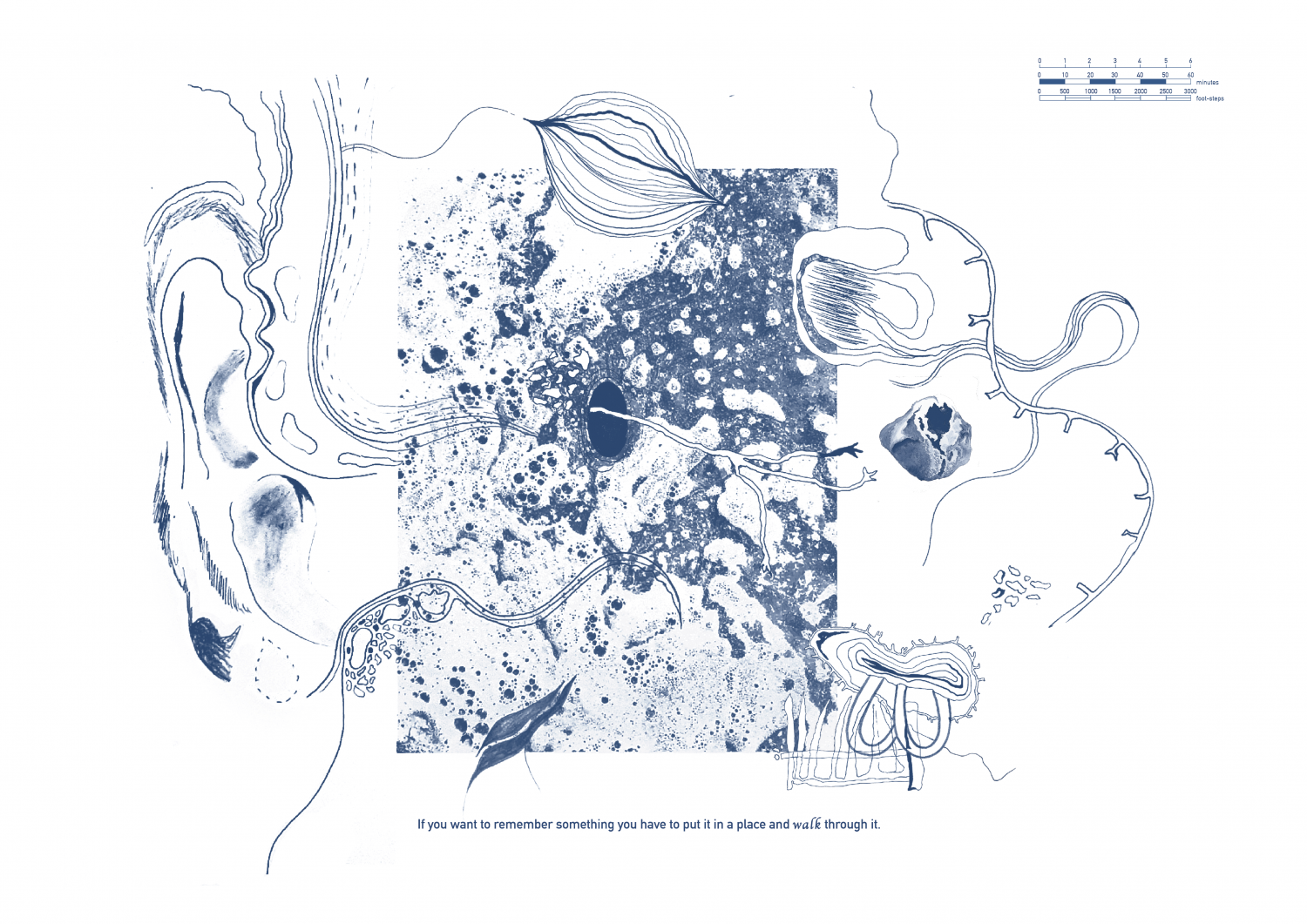 Download & print out (non) map here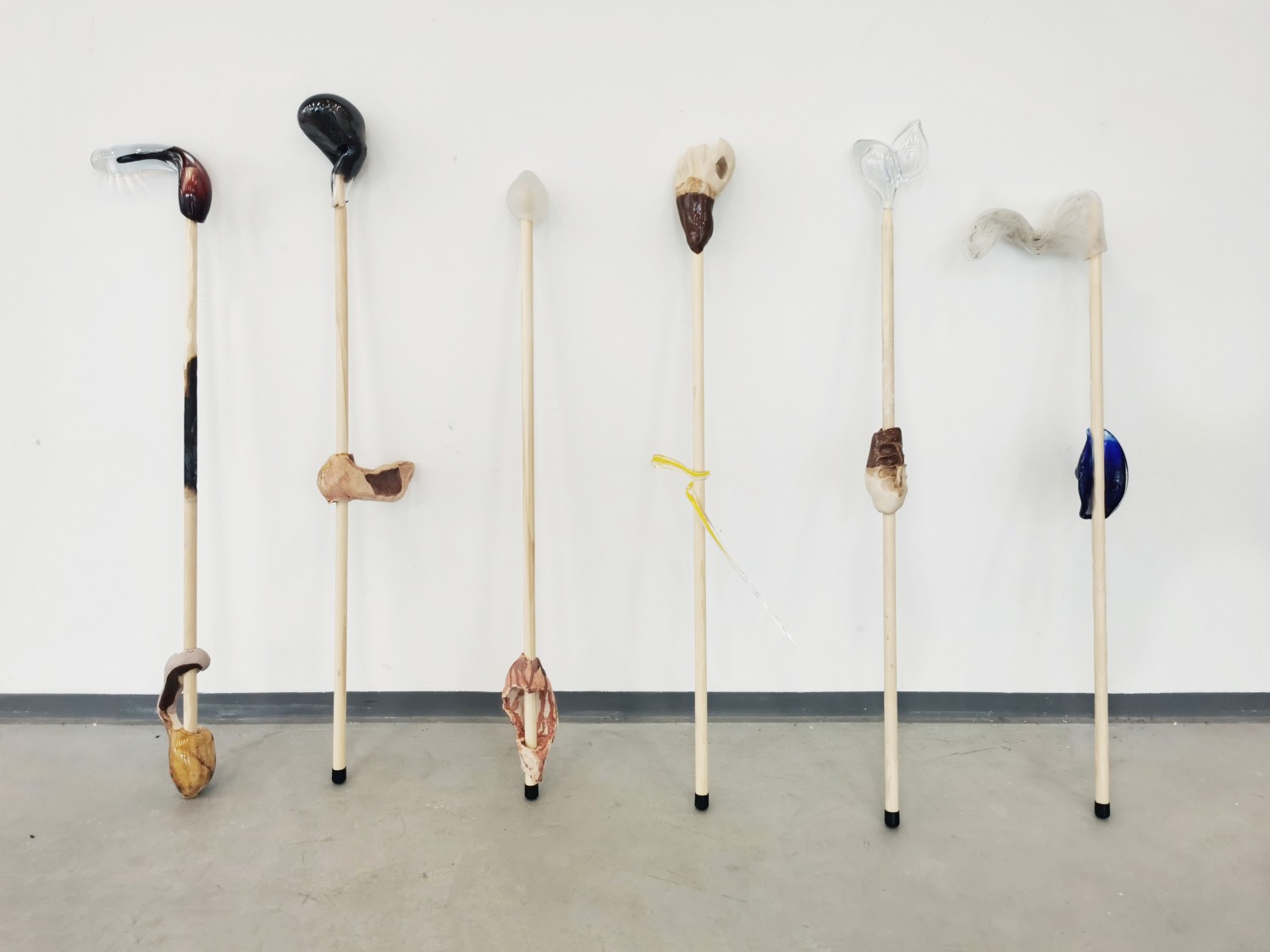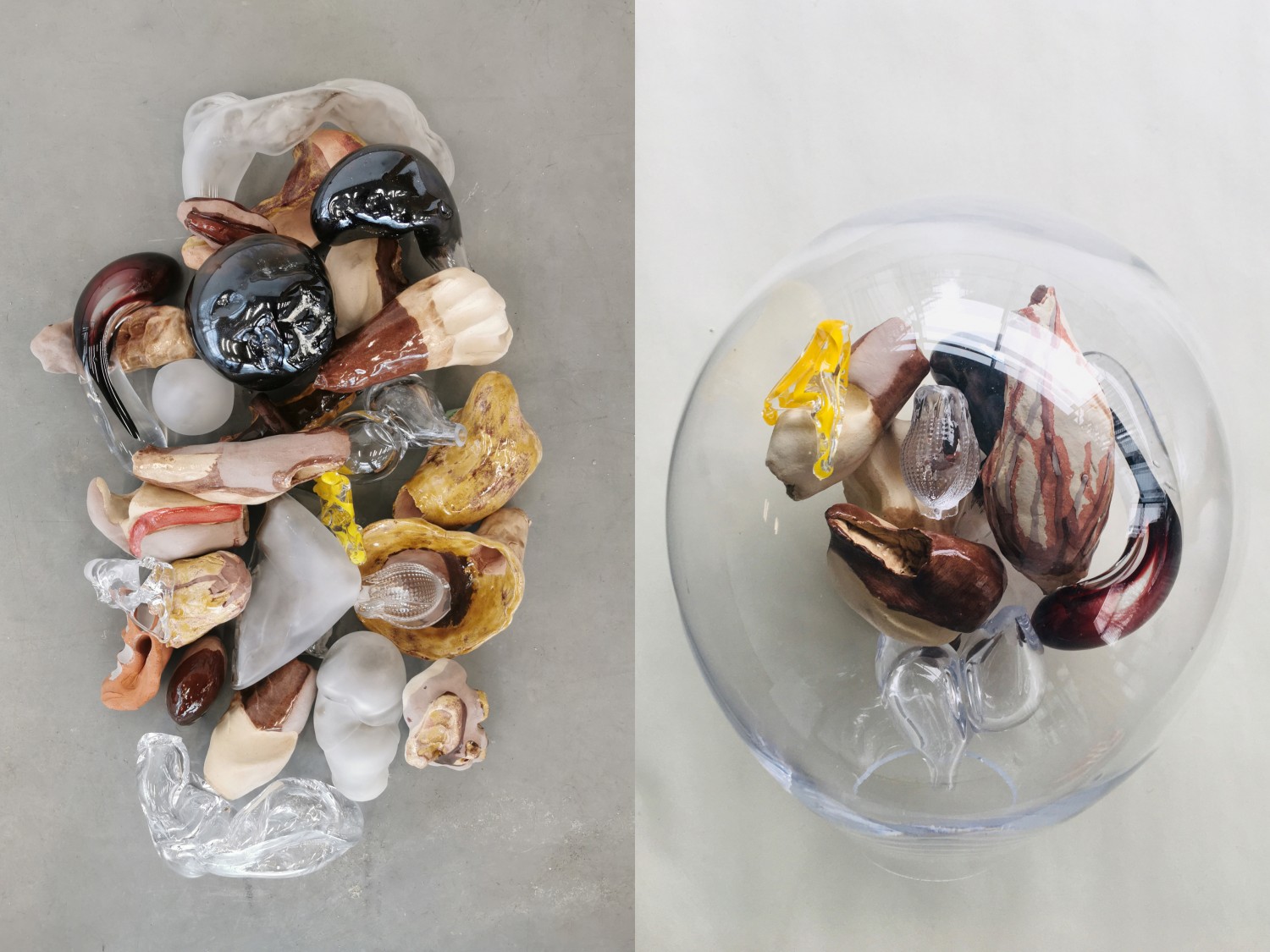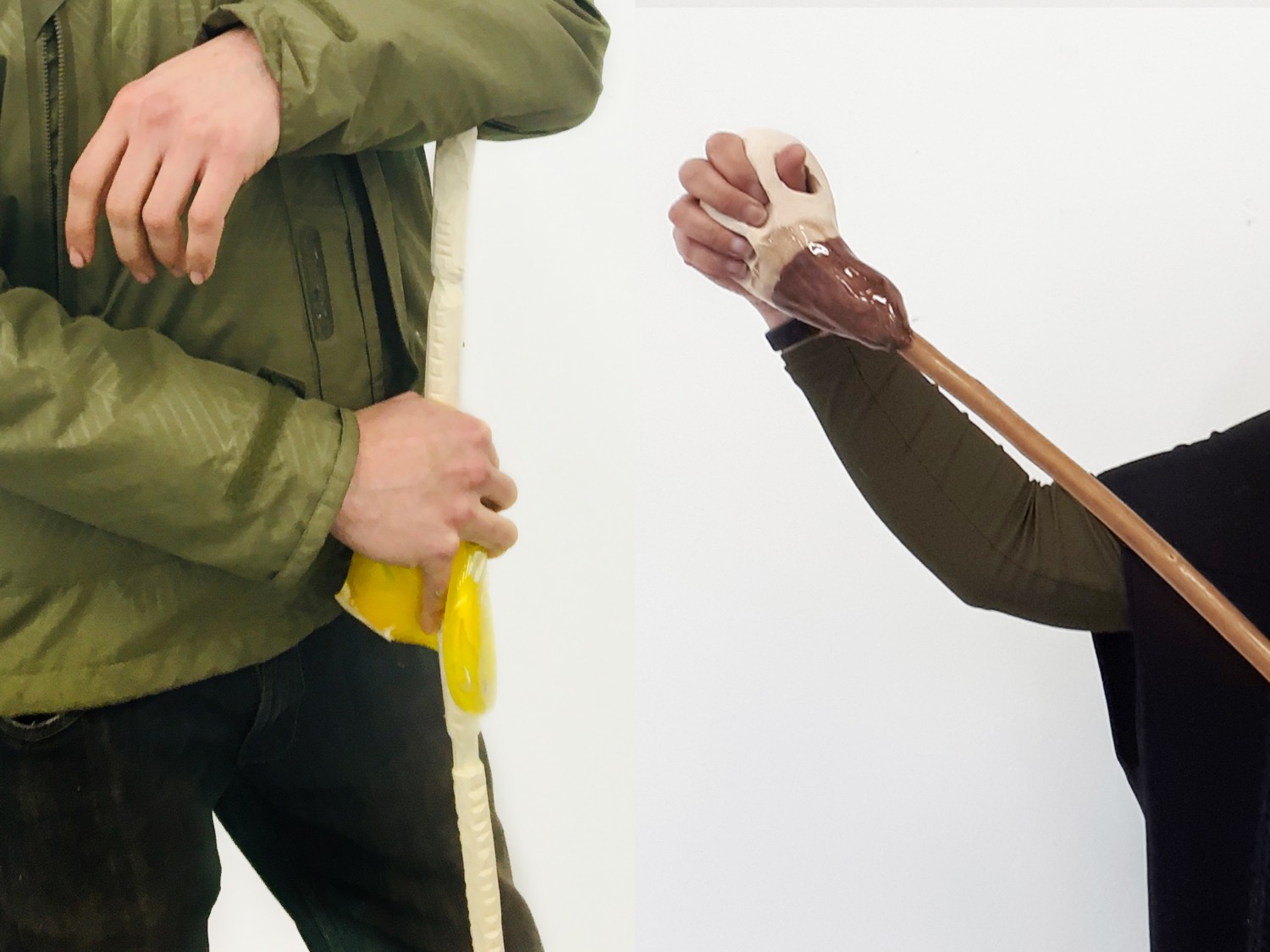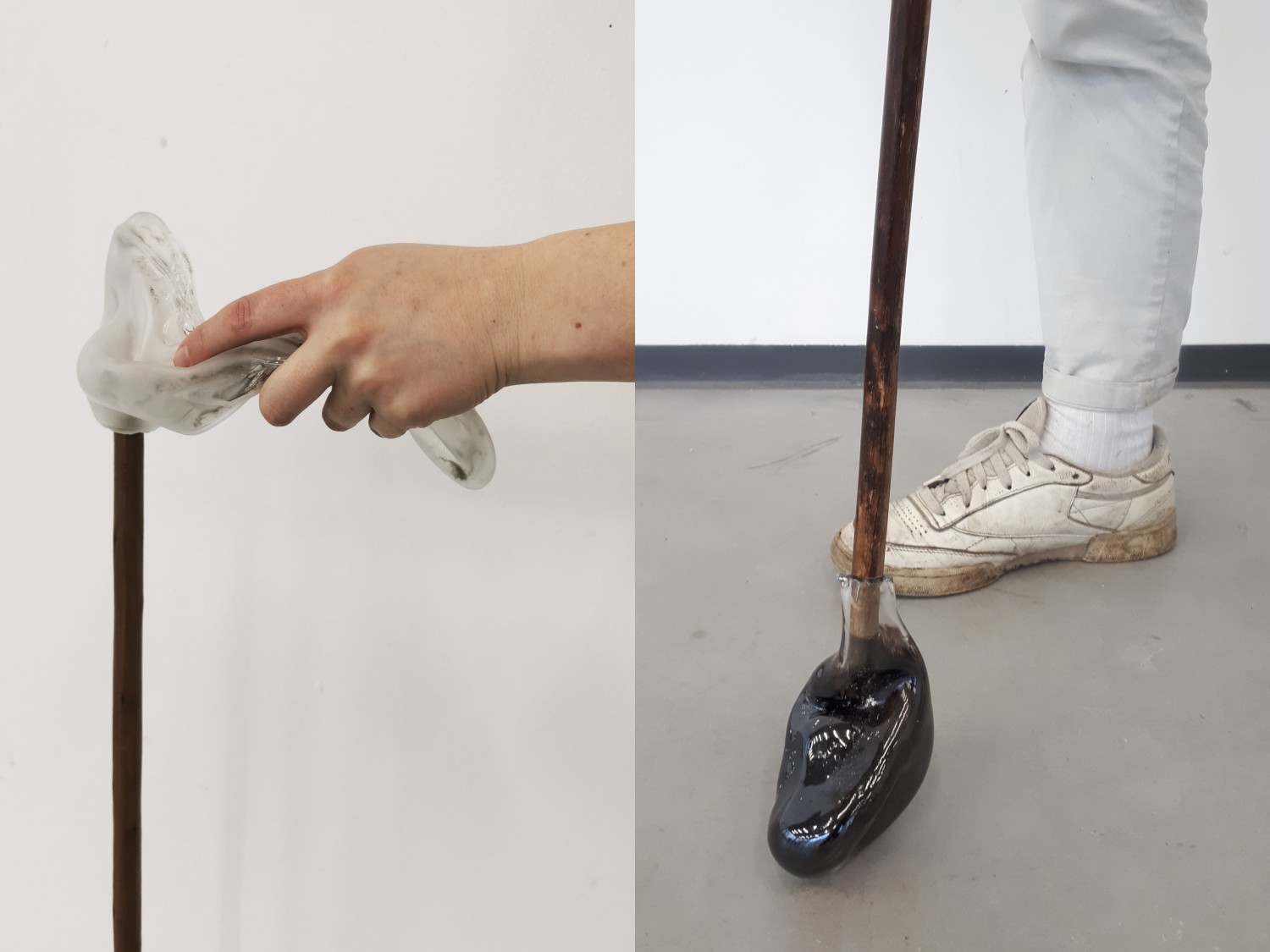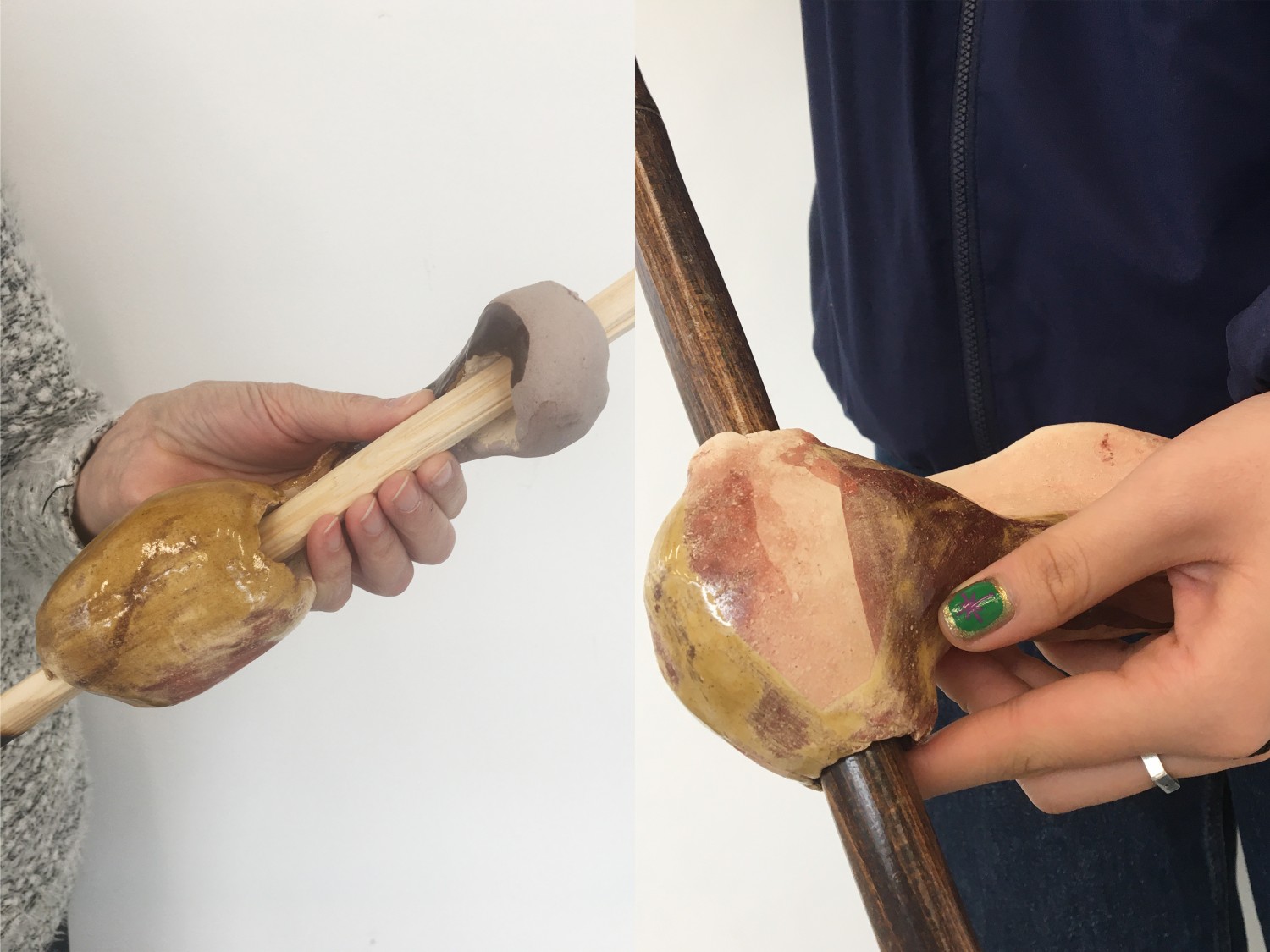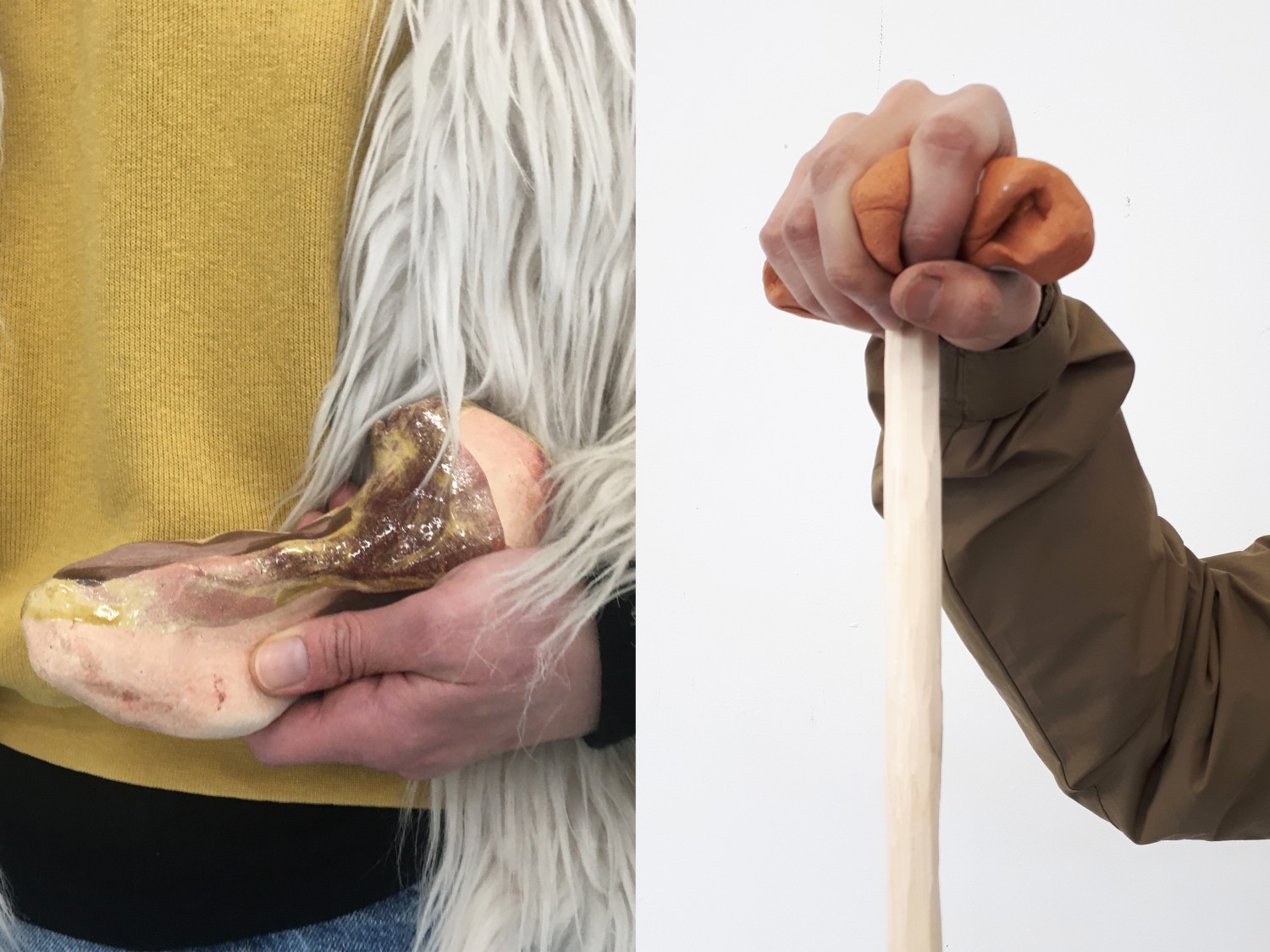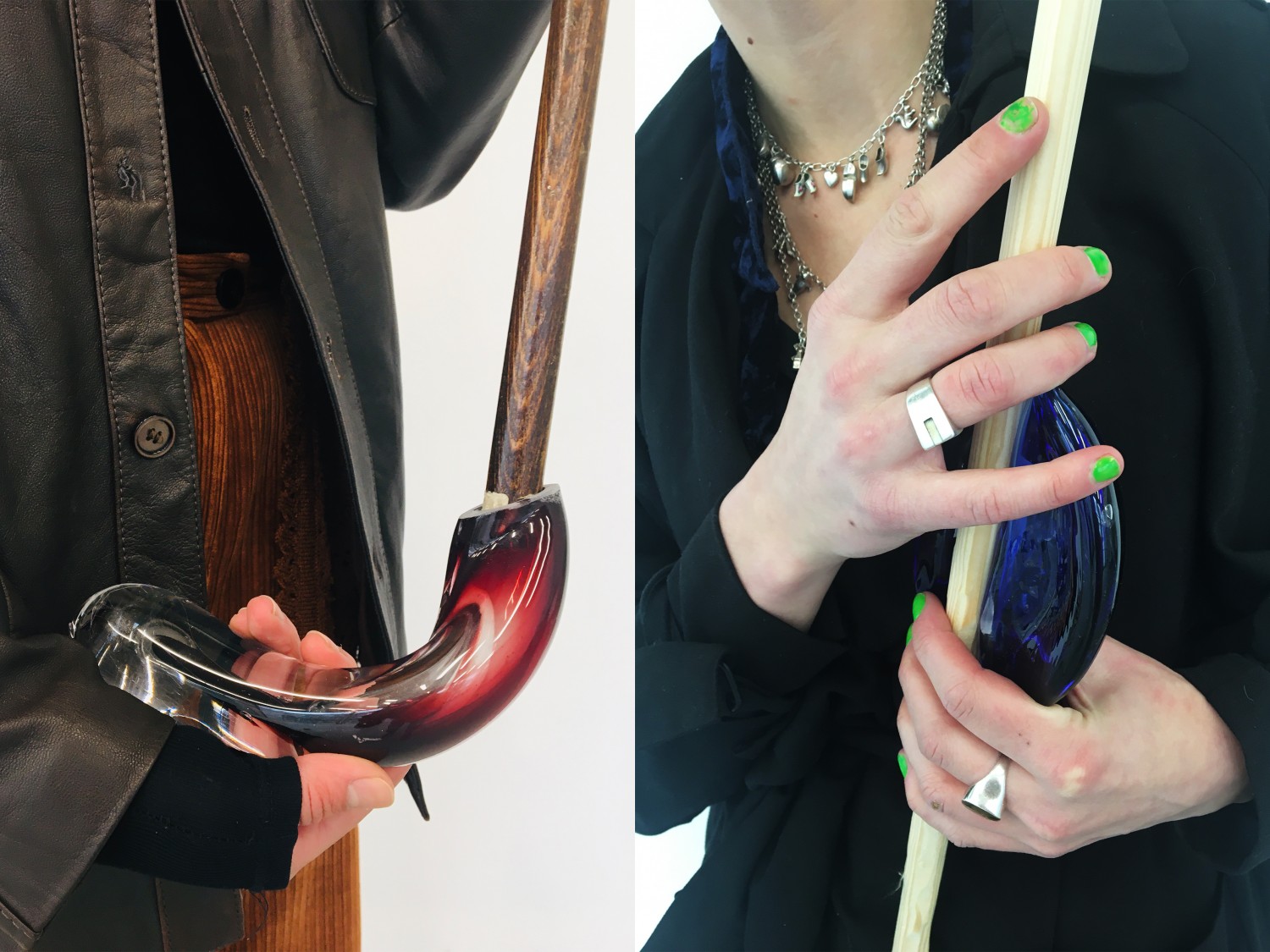 Fluid Walkscapes - Corporeal imaginaries stands as an invitation for a narrated sensorial walking experience and a world of imaginary realities, of physical objects and corporeal mappings.
What does walking as an aesthetic practice mean? This project sets out to touch, unpack and immerse itself in the multiple realities walking offers, informed by an investigation on the function and imaginary potentials of a walking stick. Shaped by our fluid sensorial encounters to other bodies and things, it examines our embodiment in the city and the city within us. In current pandemic conditions walking is often perceived as a response to our oversaturated virtual existence. Fluid Walkscapes seeks to decipher walking as a timeless and transformative practice.
Constituted of a soundwalk, a constellation of sculptural objects and a complementary publication, this project stems from Walking Club Rietveld's What We Walk About When We Talk About Walking; a collective study on walking in the framework of Studium Generale Rietveld 2021.
Concept:
Juliette Brederode (DOGtime - Unstable Media)
Jelly Hogendorp (DOGtime - Expanded Painting)
Eva van der Zand (Large Glass Department)
Sculptural objects and organs:
Juliette Brederode, Eva van der Zand
Walking stick participants (in order of appearance): Yaniv Schwartz, Juliette Brederode, Eva van der Zand, Mateo Viviano, Gemma Schrevers, Eunseo Ko, Ellen Ogawa, Daichi Fuwa, Émilie Hoareau Bordes, Beate Uma Haije
Soundwalk:
Voices: Juliette Brederode, Nikos Doulos, Jelly Hogendorp, Eva van der Zand
Narration: Michael Krass
Sound design: Rick Haring
(non)map:
Words: Juliette Brederode, Nikos Doulos, Jelly Hogendorp, Eva van der Zand
Map: Jelly Hogendorp
Design: Nikos Doulos
Supervised by:
Nikos Doulos (Tutor What We Walk About When We Talk About Walking -Walking Club Rietveld)