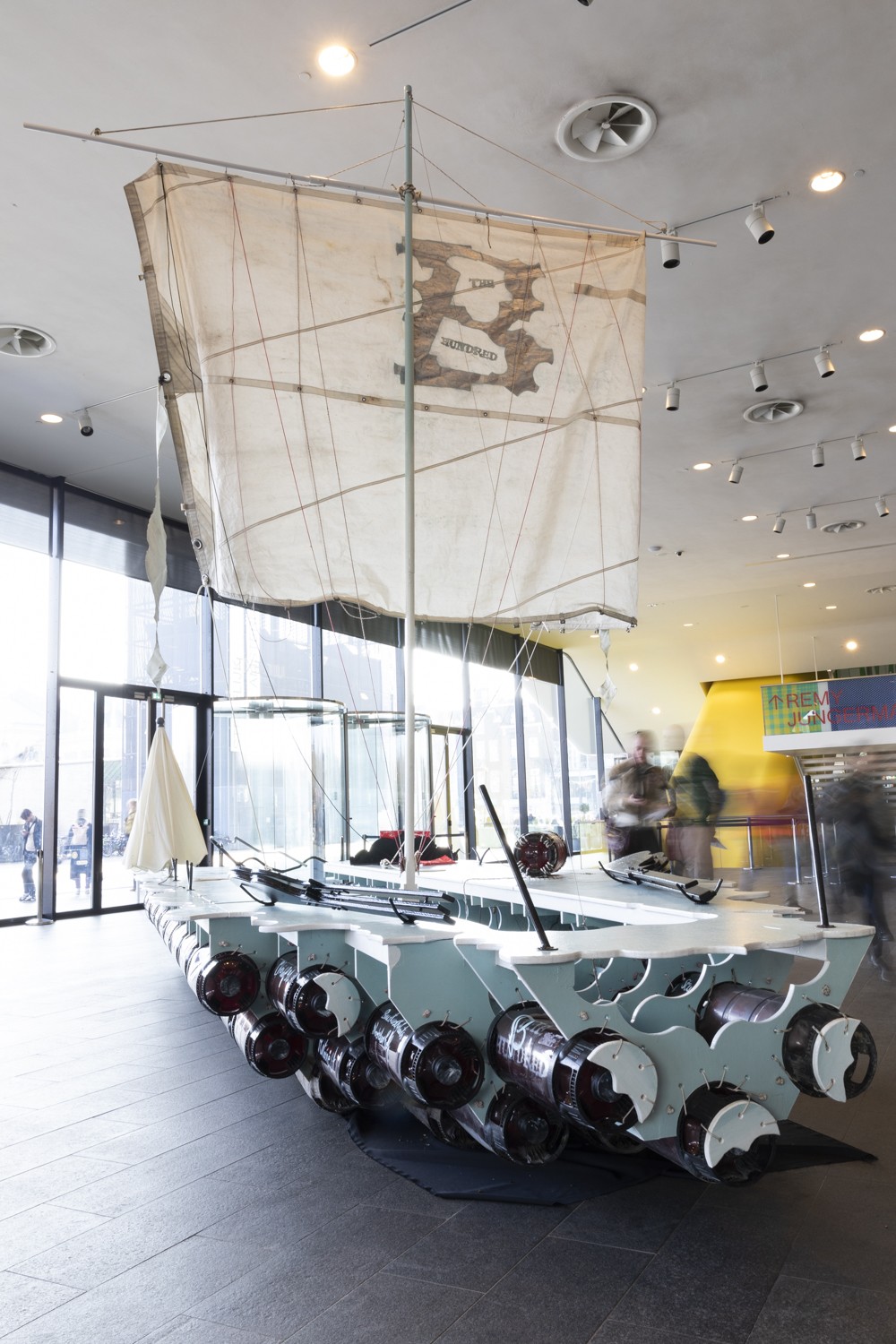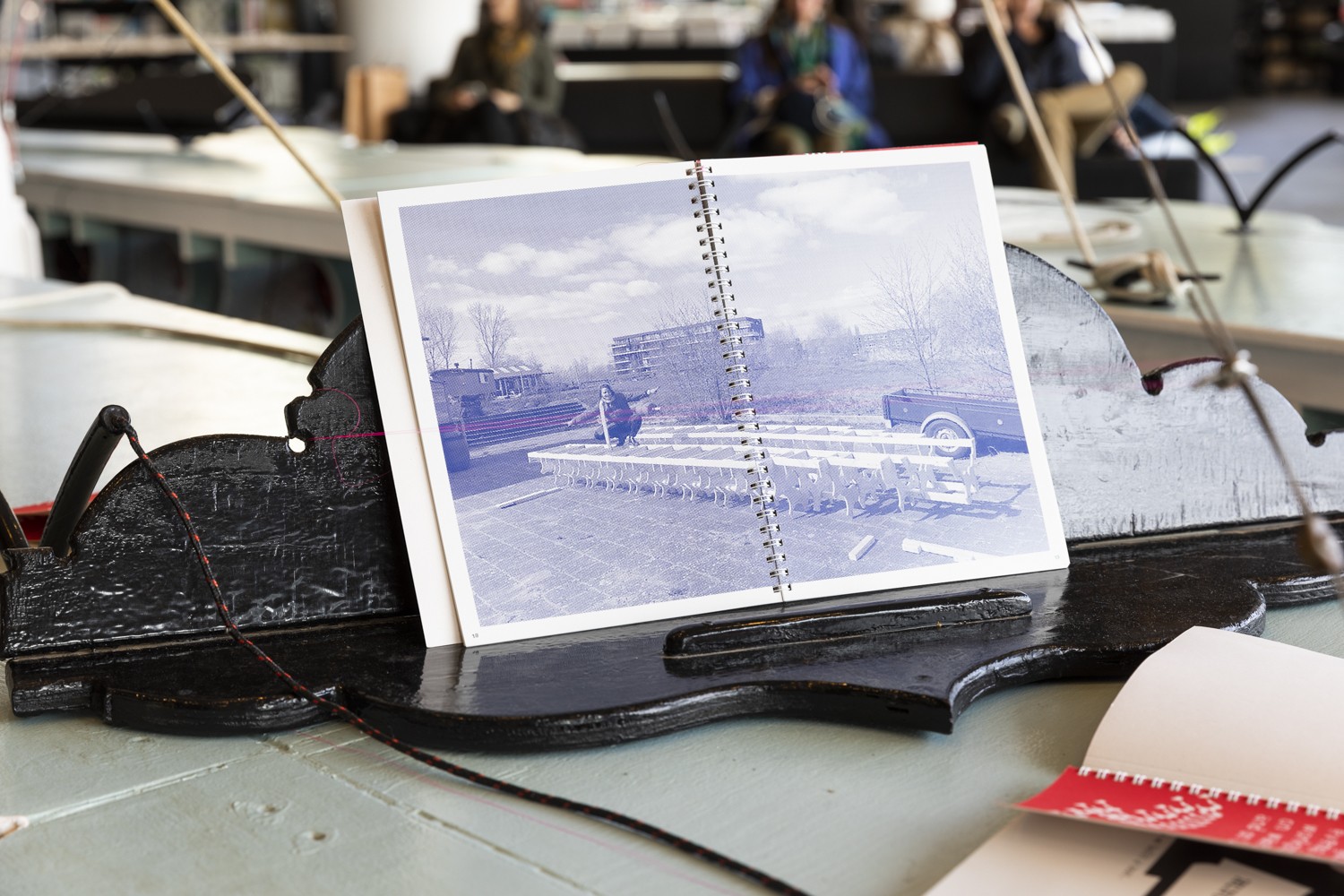 designLAB
B, The Hundred
Upcycled plastic beer barrels, underlayment wood, metal, metal paint
The construction of sailboats and their use is historically male-dominated and comes with a long and ongoing sexist tradition: for centuries, women were synonymous with bad luck onboard. However, having a feminine figurehead on the bow was not an issue. Nowadays, if they are no longer considered as scourges, women still have difficulty finding a place onboard. Our process was deeply rooted with the will to initiate a more inclusive practice to twist this convention: B, The Hundred is a sailboat built by two captain mermaids, from April to July 2021. The construction of B, the Hundred was driven by two main concepts that boats embody: the tension between shifting and hosting individuals, and their interdependence with water. B, the Hundred is now a platform to host events and workshops, on water and on land.
Follow B, the Hundred here:
https://www.instagram.com/lebateau/
B, the Hundred was built at Buurtwerkplaats Noorderhof, Amsterdam.