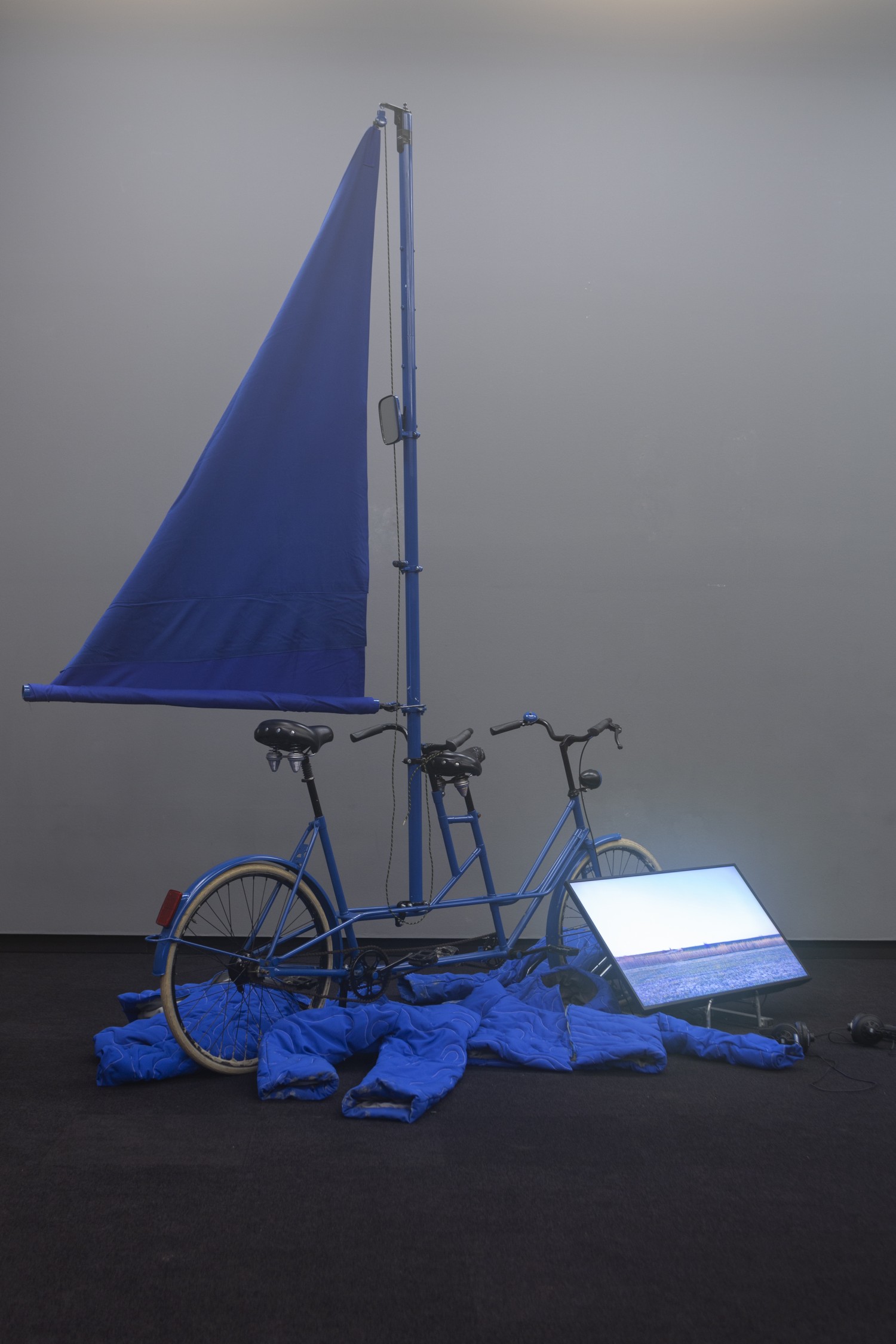 Image and Language & Fashion
Tandem with a grand sail, Video
What color is the wind? We think it's blue.
Even the ocean doesn't stay wet forever. It became land because they said so.
But catching the wind is no easy task.
No one can catch the wind with their bare hands.
We made a bike with a sail. To be more precise, we made a tandem with a grand sail.
We glide through the land that was the sea.
See what we have not seen.
Normally when someone goes somewhere,
The path is determined, the outcome is known.
Raise the mainsail,
we will catch the wind
and it will take us.
Where?
We do not know,
for who knows where the wind goes.