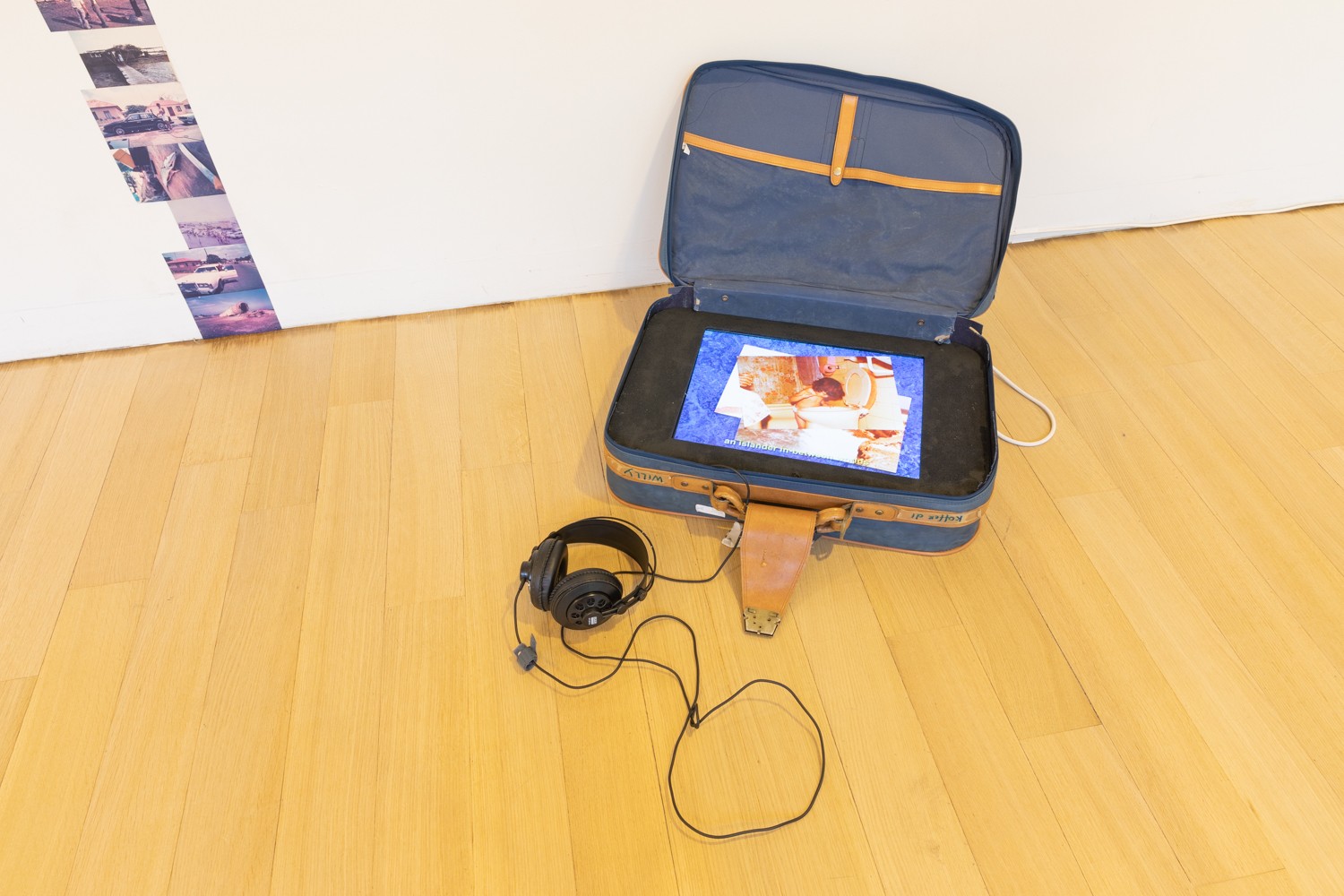 VAV – moving image

Suitcase, sand, video, various objects
Willfried J. Wientjes loved the sea more than anything. He loved the sea so much it nearly drowned him. Willy is a tribute to the life of the late uncle I never really knew, except through some distant memories and stories told by his loved ones.
It's one thing to stumble upon his old suitcase with personal belongings stowed away in our 'cas di famia' on Aruba. It's another to look at the world through his eyes, through the hundreds of pictures found in the suitcase, which he had taken throughout his life. Willy is part of an ongoing work in which I try to paint a picture of this enigmatic, almost oceanic entity, and his inseparable connection with the open waters.